Description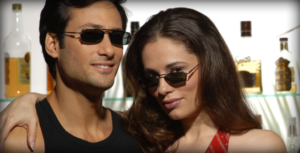 Visionaries WAL Frame Polarized Clip-On Sunglasses Features and Benefits:
Proprietary Visionaries polarized lenses that meet and exceed all international standards for Optics, UV, Polarizing efficiency, including US ANSI Z80.3, EN 1836 class 1, AS/NZS1067 and GB10810
Optical industry's most comprehensive fit kit, which is compact, versatile, and easy to utilize
Polarized glare demonstrator
Our Shade Control clips are designed to ensure that the polarized horizontal axis is never compromised
Polarized lenses
Stainless steel patented construction
Functioning rim locks
All sun lenses filter 100% of ultraviolet light up to 400nm and meet or exceed all local and international standards pertaining to optical clarity, durability, and safety, including but not limited to ANSI Z80.3:2008, EN1836:2005, and AS/NZS 1067:2003.
Available Polarized Lens Colors:

Blu-Gard – Orange Tint
Brown – Brown Tint
Grey – Grey Tint
Yellow – Yellow Tint

Available Polycarbonate Lens Colors:

Yellow – Bright Canary Yellow

Available Perception Lens Colors:

Black Flash – Grey base tint with Black Flash mirror
Caribbean Green – Grey base tint with Green Flash mirror
Classic Silver – Grey base tint with Silver Flash mirror
Copper Driving – Copper base tint with Silver mirror and AR backside coating
Crimson Red – Grey base tint with Red Flash mirror
Deep Blue – Grey base tint with Blue Flash mirror
Hcp Yellow – Yellow base tint with Silver mirror and AR backside coating

Available Frame Colors:

Black
Bronze
Gold
Gunmetal
US Patent # 6,234,628
EU Patent 1116984
WHAT ARE POLARIZED LENSES? Glare is everywhere and is due to the reflection of light on smooth surfaces. It gets worse when the surface is shiny. That's the case with water, snow and even certain roads or buildings. When driving, glare can be dangerous, blurring your perception and causing visual discomfort and eye fatigue. These polarized lenses eliminate 99% of horizontal glare and block 100% of harmful UV rays.
WHY ARE POLARIZED LENSES A BETTER CHOICE THAN STANDARD TINTED LENSES? Tinted sunlenses reduce the amount of light and darken your vision, but do not address the glare problem and don't necessarily block 100% UVA and UVB radiation. These polarized lenses allow optimum light levels in for maximum comfort, clarity and more accurate color perception. They also eliminate headaches and fatigue caused by eyestrain.
WHAT LENS COLOR IS THE BEST CHOICE FOR ME? Gray lenses are the most color-neutral. They transmit colors evenly and are comfortable in bright, medium and intermittent light.
Brown lenses are becoming increasingly popular, especially among women. Brown lenses enhance color contrast and preserve depth perception for activities such as driving, fishing, winter sports and golf.
Mirror coated lenses offer increased light absorption in the bright sun, as will as fashion forward appearance.
SAFER DRIVING VISION Polarized polycarbonate lenses eliminate direct and reflective glare and can withstand the impact of deployed airbag.
GREATER COMFORT OUTDOORS Polarized polycarbonate lenses reduce the intensity of sunlight to more comfortable levels, thus helping to prevent eyestrain, fatigue and headaches caused by glare.
SUPERIOR EYE PROTECTION FOR SPORT Polarized polycarbonate lenses are 10 times more impact resistant than other lenses.
MORE COLOR OPTIONS Gray: All-purpose, true color vision. Gray is best for the intense glare and bright sunlight encountered when driving, boating or deep-water fishing.
Brown: For improved contrast in bright conditions such as driving, golf, winter sports, and shallow water fishing.
MORE COMFORTABLE TO WEAR Lightweight polarized polycarbonate lenses reduce pressure on the wearer's face and stay comfortably in place.
HOW POLARIZATION WORKS: As light waves travel away from their source, they vibrate in all directions equally. This is similar to the way motion waves roll down a whip. But rather than the wave traveling on a flat plane it travels in all directions. When reflected off a flat, shiny surface, the light waves become polarized and align in a side-to side, horizontal direction. The result is blinding glare.
Polarized lenses are like a fence when the whip is fed between the slats of a fence. Only the up and down waves can get through. The side-to-side waves would be blocked. A polarized filter blocks reflected glare in the same way. The horizontal waves are blocked.
Select size
Download the Size Guide (PDF) for the appropriate Visionaries Clip on glasses
IMPORTANT: Print the Size Guide before ordering to ensure correct fit. You must select Actual size to ensure the guide prints at 100%.
Using the Size Guides
The only way to select the correct size is to PRINT the relevant size guides at 100% and then put your glasses down over the outlines to see which size clip-on frame fits.
Just viewing the size guide on the screen will NOT produce an accurate result.
To print the selected size guide correctly at 100%, you must set the Page Scaling menu in the print dialog box to None. If there is an option called "Fit to Page" ensure it is not selected.
How to ensure that you print a size guide at 100% (Actual size)
Scroll down the page which describes your selected clip-on shape and click the link called:Download the size guide (PDF)
When the PDF window appears, click the Print icon.
When the Print dialog box appears, check that

 

"Actual size" is selected. On some browsers, the PDF print window looks a bit different and you will need to turn OFF "Fit to page" or "Page Scaling" instead.
Now click the

 

Print

 

button to print the size guide at 100%.
Overlay your glasses onto the size guide outlines
When you have printed out a Size Guide, lay your glasses face down onto the outlines of the clip on sunglasses and select whichever size is the closest match.
How the clip-ons attach to your glasses
This type of clip-on sunglasses is held in place by the tension from the spring-bridge and four small, plastic coated clips, two on either side of each lens.
The clips will fit over glasses with metal, plastic, or rimless frames with lenses up to 5 mm thick at the edges.
When choosing the shape and size of clip-ons to order, it is important to ensure you print out and check that the position of these clips as shown on the size guides will overlap your spectacle frames, otherwise the sunglasses will not be held securely.
Why it essential to PRINT the size guide not just look at it on screen!
Unfortunately, you cannot just look at the relevant size guide on your screen and compare the lens measurements with the frame size numbers printed on your actual glasses, as opticians measure lens dimensions in a different way!