Description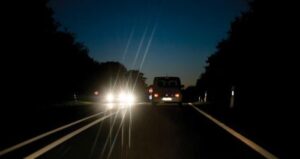 Yellow lenses, also called Amber by many brands. Because of its ability to make your environment appear brighter, AR-coated driving glasses are commonly used in low light conditions. Like orange, copper, and brown lenses, it effectively blocks much of the blue light that can cause haze or reduce sharpness, thereby enhancing contrast and depth perception. These non-prescription night driving glasses are not recommended for bright light conditions, or areas where accurate color recognition is critical.
Our "patented, all metal" flip up mechanism securely clips to the top of your plastic or metal frame.
Our patented flip up "all metal" mechanisms are virtually unbreakable, and the metal mechanism from our proprietary "sticky" vinyl clip coating system protects your lenses by preventing slippage and scratching.
Provides Ultra Violet 400 protection against the suns damaging rays while enhancing visual clarity in low light conditions
In addition, our polycarbonate lenses are also highly scratch resistant.